B'nai Chaim
Upcoming Events
Congregation B'nai Chaim will celebrate the High Holy Days with these services:
Selichot -- Saturday, September 24, dinner at Olive Garden at 5:30 pm, movie and discussion at 7:00 pm at temple, service at 9:00 pm
Rosh Hashanah Evening -- Sunday, October 2, 7:30 pm
Rosh Hashanah Morning -- Monday, October 3, 10:00 am
Tashlich -- Monday, October 3, 1:15 PM at Blue Heron Park
Rosh Hashanah Family Service -- Monday, October 3, 2:30 pm
Shabbat Shuvah -- Friday, October 7, 7:30 pm
Yom Kippur Evening, Kol Nidre -- Tuesday, October 11, 7:30 pm
Yom Kippur -- Wednesday, October 12, 10:00 am, 2:00 pm, 3:15 pm, 5:00 pm
Sukkot Family Service -- Sunday, October 16, 9:00 AM
Sukkot Potluck Luncheon -- Sunday, October 16, 11:00 AM
Print this flyer and tack it to the fridge. See information for ticket reservations, memory book, and contacts. We request a $100 donation for guests. College students, military members, guests in their 20s and 30s and families with small children are welcome at no cost; however, donations are welcome.
For Selichot dinner reservations and info, contact Judy.
If you are interested in having an honor, please contact Gordon Levy, or Sophie Gross. Readings are provided.
All services are at B'nai Chaim, 4716 South Coors Lane, Morrison. Email or call Sandy, 303-697-2668, with any questions.
Come share this inspirational time with your community.
---
"Shabbat Out and About" is a new program at B'nai Chaim. Every month or two we get together to celebrate Shabbat out in the community.
Friday, March 4. Dinner at 5:45 PM at Applebee's, 10605 W. Colfax Ave., Lakewood. Services at 7:30 PM at The Meridian Westland, 10695 W. 17th Ave., Lakewood.
Celebrate Shabbat with your friends.
---
---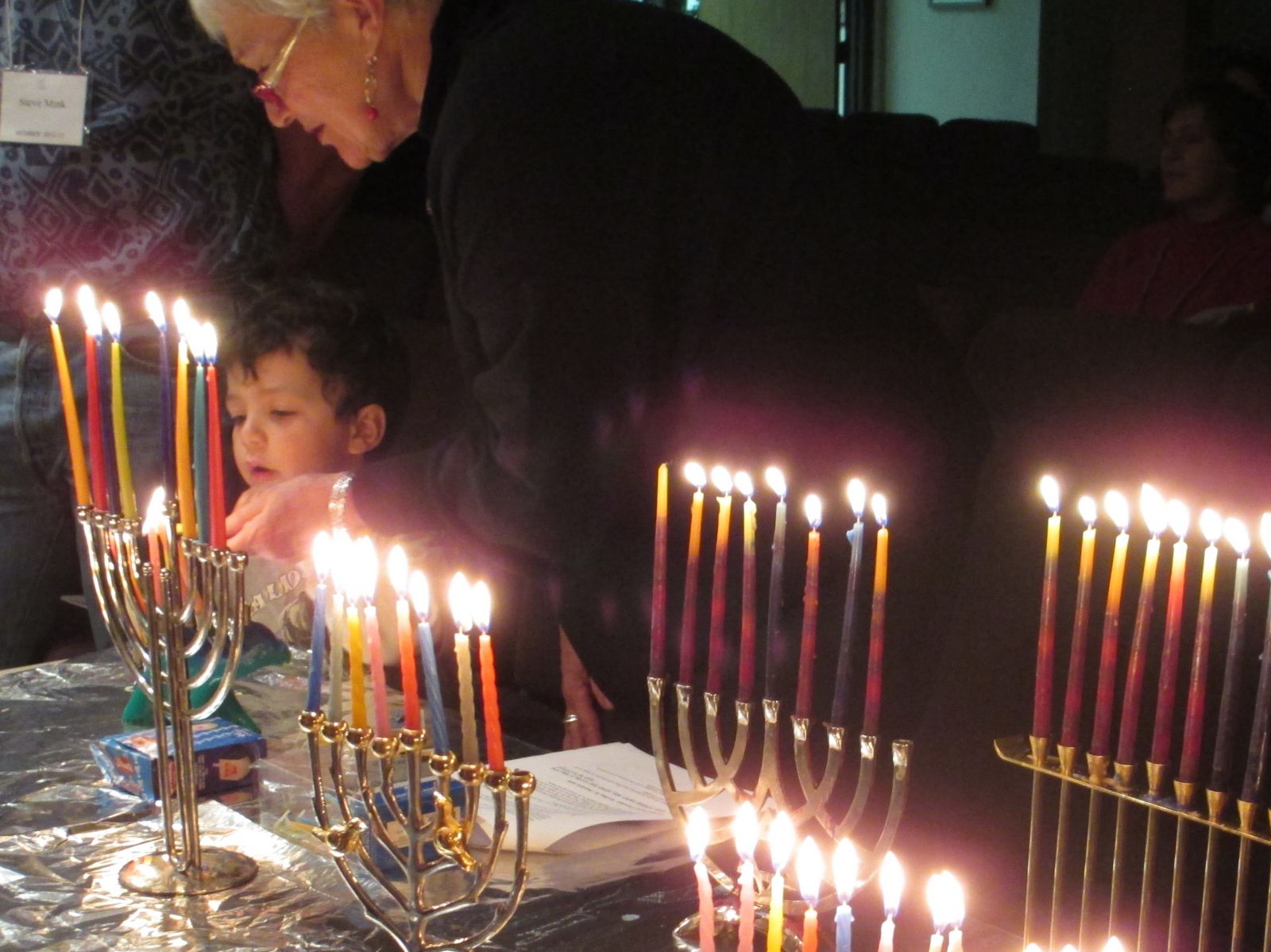 "B'nai Chaim" means
"Children of Life"
Our small, vibrant, and growing congregation serves the Reform Jewish communities of southwest Denver, Littleton, Lakewood, Highlands Ranch, the Ken Caryl area and the nearby foothills.

Our synagogue offers a warm and caring place for study, worship, and community under the leadership of Cantor Kim Harris.
Our membership includes young families, single parent families, single and married adults, empty nesters, retirees, Jews by birth, Jews by choice, parents raising Jewish children, Jews of the LGBT community, secular Jews, multicultural families, and those who are rediscovering their Jewish identities.
Please browse our website to learn more about us: Worship Services, Religious School, Youth Group, calendar, and directions and contact info.

And join us on facebook: http://www.facebook.com/bnaichaim
Better yet, join us for Shabbat services. We welcome you to our Community.
---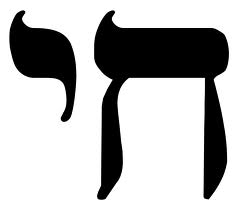 B'nai Chaim offers several adult Hebrew classes:
Beginner and One Level Up from Aleph Bet -- Taught by Sandy at the Temple on Sundays from 12:00 PM to 1:00 PM and/or Wednesday. The books used are the "Aleph Isn't Tough" series (1-5) by Linda Motzkin. It is available on Amazon. The class usually follows the Religious School schedule, but different arrangements are occasionally made, so please stay in touch with Sandy.
Please note: A $36 contribution to Religious School is requested as tuition, and students need to buy their own books.
Haven't you always wanted to learn a bit more Hebrew?
---
10 Minutes of Torah
Who among us is so busy that he or she cannot spend 10 minutes a day in the study of a Jewish text? Just 10 minutes? Such a commitment would enable us to meet our Jewish obligation to make Jewish study a fixed occurrence. We make time to answer our cell phones a dozen times a day and to check our email five times an hour...
... surely we can find 10 minutes to contemplate sacred words that nourish the soul.
Fri, 30 September 2016 27 Elul 5776